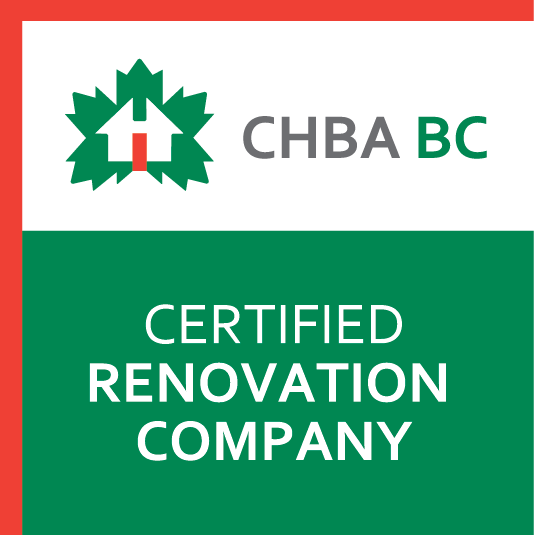 Certified Renovation Company

(formerly Certified Renovator)
Do you want to take your investment to the next level and be recognized for your business' dedication to continuing education?
Be recognized by a credible third party and your peers
Prove your staff and your company's commitment to ongoing continuing education and compliance with industry standards
Stand out as an industry leader and be positioned as a professional and ethical home renovation business

Build trust and respect with customers
To earn the Certified Renovation Company designation, a business:
Must employ at least one individual who has obtained and maintained the designation of Certified Renovation Professional in a full time position of authority
Prove that the owner of the company has at least 5 years experience in renovation/general contracting business
Be a member of the Canadian Home Builders' Association for at least two years, one year which must be immediately prior to receiving the certification
Must agree to abide by CHBA BC Code of Ethics and other standards, such as the Residential Construction Performance Guide as set by the HPO
Provide proof to CHBA BC of having $2 million liability coverage
Must provide a one year warranty on all completed projects. This will be through a third party warranty when a suitable program becomes available
Provide proof to CHBA BC of the firm's registration with the WorkSafe BC and that they are current with their payments
Provide three recent written references from each: clients, suppliers and subtrades
Provide one written bank reference
Provide CHBA BC the firms' GST Registration Number
Pay an annual registration fee
Due to the constantly changing nature of the industry, and to encourage an on-going commitment to continuing education, the designations are granted for a one-year period only. Annually, CHBA BC mails to all individuals a renewal fee invoice.